What is 4MATIC®?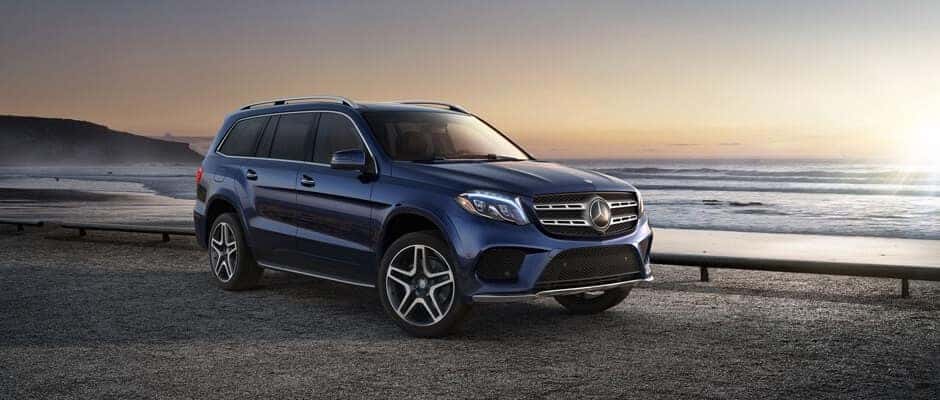 No matter what kind of weather or road conditions you're up against in Alpharetta, the Mercedes-Benz 4MATIC® all-wheel drive (AWD) system is up to the task. Delivering optimal traction in a variety of road conditions, 4MATIC® sends power to all four wheels while also responding to specific demands and circumstances thanks to a variety of sophisticated engineering innovations. See what you can expect from this first-rate AWD system, and check it out on the CLA Coupe, C-Class sedan, GLC SUV, and other new Mercedes-Benz vehicles at RBM of Alpharetta.
Maximum Response
4MATIC® is an advanced all-wheel drive system that is fully integrated with various other vehicle systems to ensure maximum stability, response, and safety. This lightweight drivetrain sends power to the front and rear wheels via a center differential. All the while, it reads driver behavior and terrain conditions in order to send power to the correct wheels. the 4-wheel Electronic Traction System (4-ETS®) system has the intelligence to read which wheels are spinning, at which point the system will send pumping braking force to those wheels along with torque to the non-slipping wheels.
Sophisticated Design
The 4MATIC® AWD system is lightweight, compact, and engineered to be fully integrated with the vehicle's transmission. The center differential is able to help deliver power where it's needed most, while the 4-ETS system works in sync with the vehicle's Antilock Braking System (ABS) and Electronic Stability Program (ESP®) to help expertly allocate torque.
Experience the Performance of 4MATIC® AWD in Alpharetta
There's a lot to say about the 4MATIC® all-wheel drive system, but experiencing its swift response and control for yourself is the best way to convince you. Check it out near John's Creek at RBM of Alpharetta, where you can also get other Mercedes-Benz capabilities, including a number high-performance AMG® models from which to choose. We open Monday through Saturday at 9:00 a.m., and you can contact us at with any questions you might have!