Schedule Service at RBM of Alpharetta
Make an appointment at the Service Center at RBM of Alpharetta today! And don't hesitate to contact our team with any questions about the Mercedes-Benz Service Schedule.
Why Service your Brakes at RBM of Alpharetta?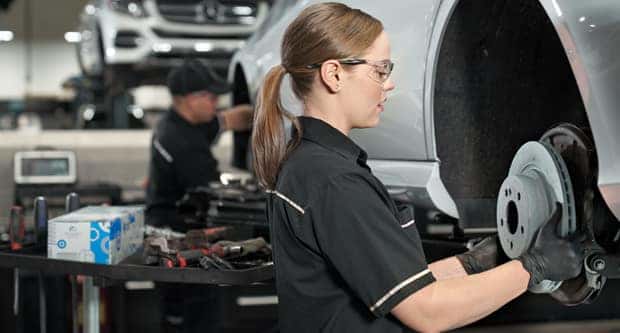 Whether it's brake rotors, calipers, pads, fluid, or just a routine check-up, you can trust your Mercedes-Benz is being serviced with the utmost care and precision.
With Genuine Mercedes-Benz Parts, the quality craftsmanship goes into our parts the same way in which goes into our vehicles. Genuine Mercedes-Benz parts are engineered specifically for your vehicle to maximize longevity, safety and performance. Our Certified Technicians have a distinct advantage when it comes to thorough inspection and accurate assessment of a Mercedes-Benz. By only working on vehicles like yours, they have a better understanding of just what it takes to keep it running at peak performance. By accessing proprietary information and analytics, our technicians have a distinct advantage when it comes to thorough inspection and accurate assessment of a Mercedes-Benz.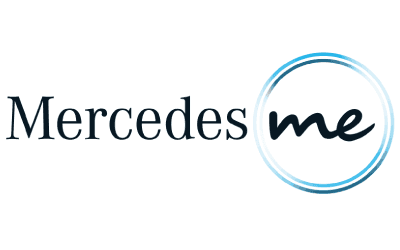 Mercedes Me Benefits
Start your engine- Anytime, Anywhere
With Mercedes me, you can access your vehicle from anywhere. Depending on your model, you can start the engine, lock or unlock the doors, track your vehicle and more. You can even activate certain features using Google Home or Amazon Alexa.
Maintenance and Service
Keep your vehicle in peak condition. View your maintenance plan and warranty info or schedule service at a nearby dealer.
Collision Assistance
For minor accidents, use the Mercedes me app, available on iOS and Android, to submit your information for quick and easy repairs.
*Oil and filter change is the base advertised service component for vehicles MY 2008 and older. Additional services as determined by your vehicle's ASSYST Plus system, which calculates service needs based on your driving habits, time, mileage and environmental conditions, may increase service cost.
**MY 2009 and newer. Price advertised for Service A/ Service B includes all factory-required components. Please refer to your maintenance booklet for additional details and general guidelines for your vehicle's year and model.