Mercedes-Benz Experience at HALCYON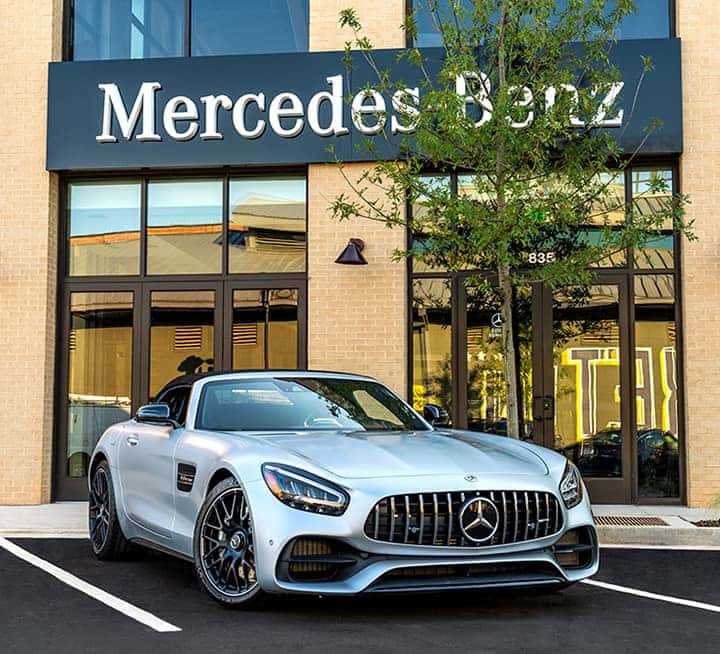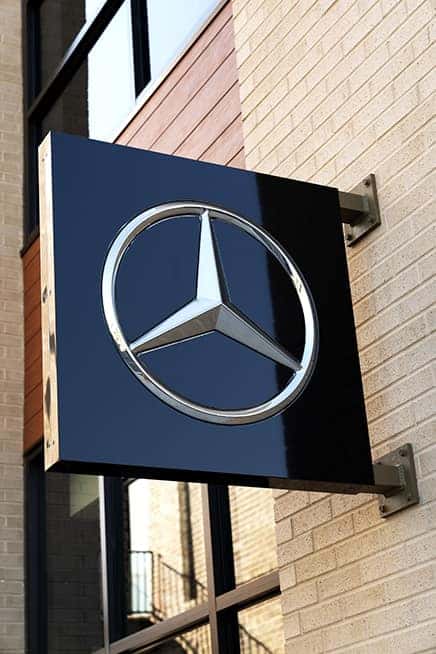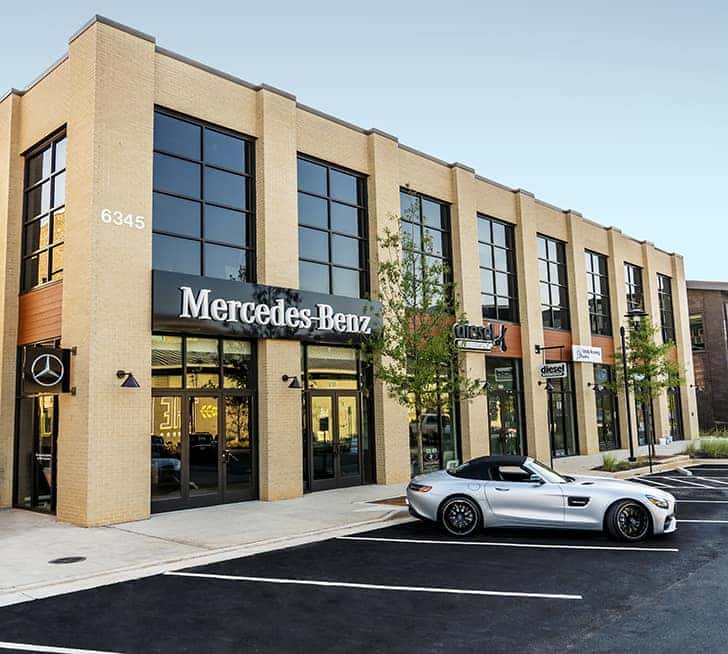 RBM of Alpharetta has acquired space in the innovative mixed-used facility at HALCYON in Forsyth County to create the first permanent small-format experience location for Mercedes-Benz.
What is a Mercedes-Benz Experience Center?
This experience center is the first of its kind in the U.S. It will echo the layout of successful Mercedes-Benz pop-up stores like the one that debuted in Atlanta in 2017, and will allow customers to interact with Mercedes-Benz technology and vehicle features for the ultimate user experience. What to look forward to at the RBM Mercedes-Benz HALCYON store.
Experiential interactive digital displays
New vehicle showcases and product launches
Product specialists available to guide customers through product discovery
How is RBM of Alpharetta Partnering with HALCYON?
Our dealership, only 2.5 miles from HALCYON, aims to strengthen the connection between RBM of Alpharetta and the community through this new location at HALCYON. We aim to encourage local residents to engage with Mercedes-Benz as a brand and with the luxury service we offer at RBM of Alpharetta. Advantages the residents and visitors of Halcyon can expect from our dealership include:
Valet service for HALCYON patrons
Sponsored events in HALCYON's green space – live music and entertainment
Discovery of the latest design, technology and innovations of the Mercedes-Benz vehicles
The $370 million HALCYON village is a ground-breaking 135-acre community that offers an intimate high-end neighborhood village experience developed by Rocapoint Partners and The Georgetown Company, complete with:
Parks and nature trails
Dining, coffee shops, and entertainment
480,000 square feet of office and retail space
The new Mercedes-Benz brand experience center allows the HALCYON developers to "explore a variety of retail formats within the village," according to RocaPoint Partners Principal Phil Mays. We are thrilled to be a part of this new and forward-thinking venture.
Come to RBM of Alpharetta for the Ultimate Test Drive Experience
Get behind the wheel of a brand-new Mercedes-Benz or Mercedes AMG® for sale at RBM of Alpharetta near Johns Creek, and don't hesitate to contact us if you have any questions about our new Mercedes-Benz experience center near you!