Best Scenic Locations Near Alpharetta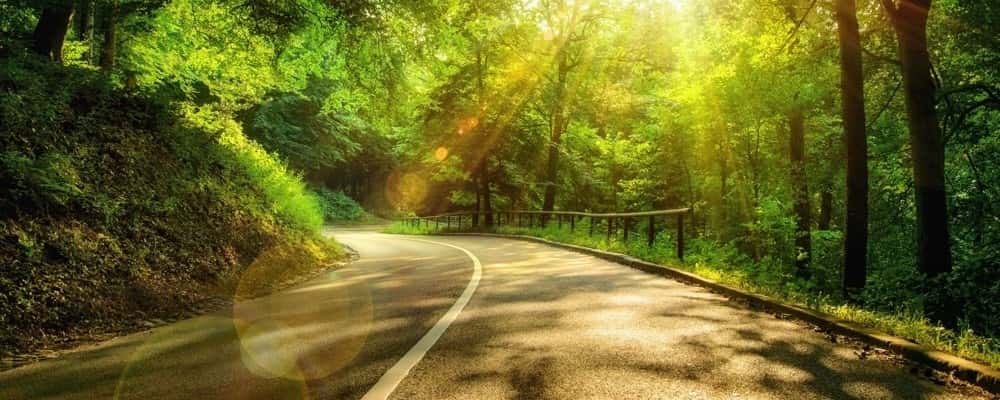 The area in and around Alpharetta has some of the most beautiful scenery in Georgia. Whether you're interested in natural landscapes, architectural wonders, a quite stroll, or an all-day hike, there are many options close by. Read about some of the best scenic locations near RBM of Alpharetta below, and make plans to explore them in person on the next day with perfect weather.
Webb Bridge Park: You don't have to go far to reach scenic trails, which wind through peaceful forested areas. Less than 20 minutes away from our dealership in Alpharetta, this park offers visitors places to picnic, playgrounds for the kids, and a sports field for organized activities. Anytime you crave the outdoors, Webb Bridge Park has something to offer everyone in the family.
Wills Park: This is another local favorite in Alpharetta that has something for everyone. There are well-maintained trails through diverse forested areas, lots of places for kids to play, a bike rental station, and even an Equestrian center with showcase horse trainings. Willis Park is also host to a number of outdoor events and activities spring through fall.
Rock Mill Park: Everything you're looking for in a local park is here. But the real draw is that it offers access to the Big Creek Greenway. There is over eight miles of trail for walking, running, or biking that reveal a variety of flora and fauna along the way. The trail roughly follows Big Creek and feels like someplace far outside of the city.
Sweetwater Creek State Park: This requires a bit of a drive, but it's worth it to take in all the scenery this 2,500-acre park has to offer. Located in Lithia Springs, the park offers tons of trails as well as a substantial lake with fishing and boating opportunities. The park also has camping sites and plenty of shelters to accommodate groups.
Take in All That Alpharetta Has to Offer
Enjoying all the sights and sounds in the area requires a vehicle that can get you and your gear wherever you want to go. RBM of Alpharetta has new models that accommodate every type of travel. Once you've worked up an appetite, be sure to check out our recommendations for the best Italian restaurants in Alpharetta! Have questions or want to learn more about local sights like the Mercedes-Benz Stadium? Contact us today!