First Look at the Mercedes-Benz EQ A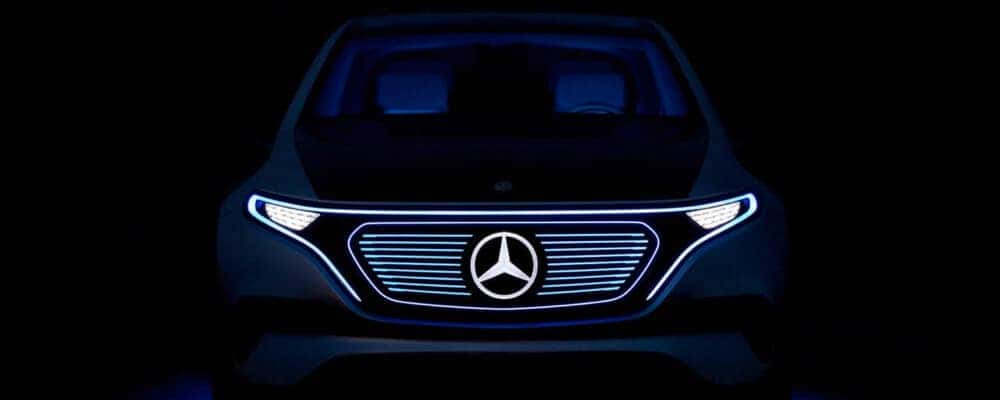 Unveiled on Tuesday, September 19th at the Frankfurt Auto Show, the Mercedes-Benz EQ A is the latest iteration in the groundbreaking Mercedes-Benz EQ concept car lineup of state-of-the-art electric cars. Riding off the buzz around the Smart Vision EQ fortwo Concept unveiled last month, the new EQ A brings a fresh new look to the lineup in the form of a sleek, sporty hatchback configuration.
What We Do Know About the Mercedes-Benz EQ A
At this point, the details on the Mercedes-Benz EQ A are rather scarce. What we can say about it is that it borrows some of its design language from the F015 concept, making it a particularly dynamic and sporty benchmark of the EQ lineup. Featuring aerodynamic lines and a unique sport hatch configuration, the EQ A promises big electric car performance numbers along with real-world utility. Of course, if a production model should ever end up on the road, we can expect the addition of practical measures like side view mirrors.
When Will We See the Mercedes-Benz EQ A on the Production Line?
There is no current calendar for the release of a Mercedes-Benz EQ A production model. However, Mercedes-Benz has said that its EQ concept lineup will be converted into 10 production EV models by 2022. What that lineup eventually ends up looking like, and whether something like the Mercedes-Benz EQ A will make it into that lineup, is a matter of speculation at this time. One can sure hope, though! In the meantime, check out the fuel-efficient EVs in the current Mercedes-Benz lineup with the B-Class.
Explore the Rest of the Mercedes-Benz Lineup at RBM of Alpharetta
Are you interested in finding out more about the Mercedes-Benz EQ A or the reset of the Mercedes-Benz EQ concept generation? The team at RBM of Alpharetta would be happy to chat with you about all of the exciting innovations to come, as well as other exciting models in the Mercedes-Benz lineup, like the G 63 AMG® Falcons Edition. We're happy to serve drivers in John's Creek at 345 McFarland Parkway in Alpharetta, GA. Feel free to contact us online or give us a call at .