RBM of Alpharetta Clinches 2021 DealerRater Mercedes-Benz Dealer of the Year Award in Georgia.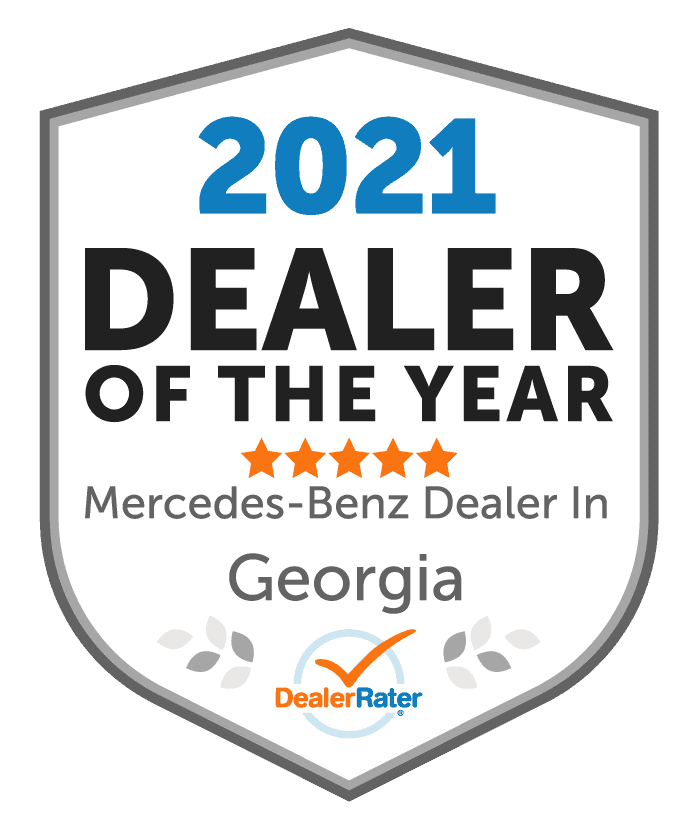 Alpharetta, GA – 2/1/2021 – RBM of Alpharetta is awarded a 2021 Dealer of the Year Award by DealerRater.com, a leading car dealer review and reputation management platform and company of Cars.com Inc. (NYSE: CARS). Dealer of the Year Award recognizes auto dealerships across the U.S. and Canada that are evaluated first-hand by shoppers and report best-in-class in customer service, quality of work, friendliness, pricing and overall experience in their reviews.

"More than one million car shoppers wrote a review on DealerRater.com in 2020, recognizing those dealerships that strived for an outstanding customer experience, and RBM of Alpharetta stood out among peers in Georgia," said DealerRater General Manager Jamie Oldershaw. "In today's stay-at-home economy it is critical for dealerships to deliver customer experiences that meet shifting shopper expectations and RBM of Alpharetta provided superior customer service in 2020."
Top-Reviewed Dealers Prioritized Digital-First Services and Covid-19 Safety Protocols
Features such as online and video chat, at-home delivery and virtual walkarounds were significant drivers of positive reviews. Forty-eight percent of winning dealers like RBM of Alpharetta, were badged on Cars.com and DealerRater.com for Home Delivery and Virtual Appointments.

The Dealer of the Year Awards indicate the value car shoppers place on dealers' adaptability to pandemic realities. Dealers who implemented Covid-19 health and safety protocols, such as masks, social distancing, and sanitization, received more positive reviews at a rate of nearly 30 to 1.

"Our customers' health and safety are our top priorities, and at RBM of Alpharetta we are taking the necessary preventative measures to ensure you and your family stay safe when you need to purchase a vehicle or bring in your current vehicle for service during this time," said David Ellis, RBM of Alpharetta General Manager. "We also provide at-home test drives and complimentary home vehicle delivery to customers within a 25 mile radius."
Strong Dealer Engagement and Review Response Rate Critical for Success
The digital engagement of employees at dealerships proved especially critical this past year as car shoppers conducted the bulk of their research and vehicle purchase online. Dealers like RBM of Alpharetta go above and beyond, traditionally responding within 24 hours.

The DealerRater Dealer of the Year Awards are presented annually to the top U.S. and Canadian car dealers based on categories such as customer service, quality of work, friendliness, pricing and overall experience, key drivers of repeat and referral business.